Welcome to Values Career site
Career at Values
Interested in joining our Procurement Excellence Team? We would love you to join the leading procurement expert company in the Nordics.
Our task is to help companies make their operations profitable by offering expert services that provide a competitive edge in all areas of procurement. Find out more!

Our Procurement Excellence Team
Our job is to help our customers succeed. At the same time, we offer the most interesting tasks in our field in addition to great and skilled colleagues.
Our team includes professionals in the following fields:
Strategic procurement
Investment procurement
Logistics
Supplier quality management & development
Procurement & material management
Procurement analytics
Process development
Consulting
Companies have realized the importance of procurement, and our team of professionals is constantly growing.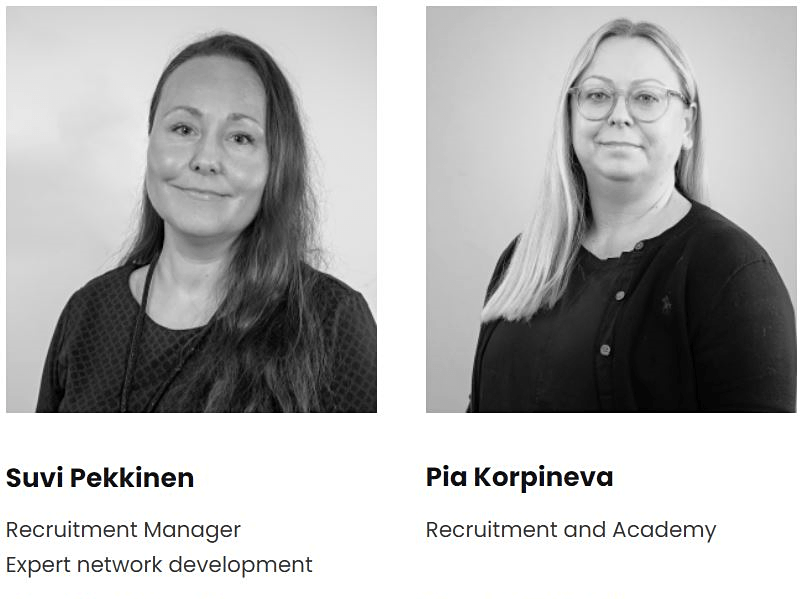 Professional Network
Connect our Professional Network and ensure that we will keep you in mind in the future job openings. Let's find the perfect job for you. With us, submitting an open application pays off.
If you have any questions, please feel free to ask us!
Suvi Pekkinen tel. 040 767 7265
Pia Korpineva tel. 040 163 3218
email: rekrytointi@values.fi
About ValueSource Partners
Our operations are based on our knowledgeable Procurement Excellence Team of procurement professionals who look after our customers' interest in an unbiased way. Our Procurement Excellence Team has over 50 members, and we are constantly on the lookout for supply chain professionals to join our growing operations. We support each other and enable the utilization of the know-how of our team to the benefit of our customers and our ValueSource Procurement Excellence Team members.